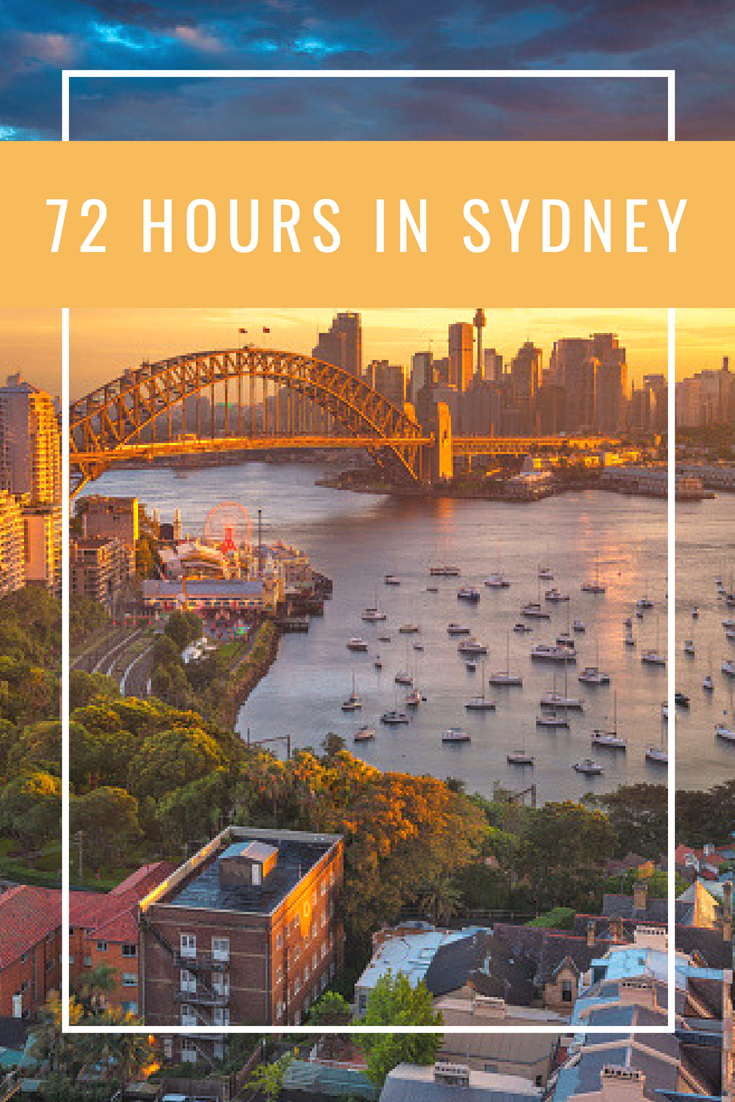 72 Hours In Sydney
Sydney is the kind of place that you really should spend a good amount of time in, in order to see it all. If you simply canâ??t do that and only have a few days there you need to prioritize where you should visit. If you only have 72 hours in Sydney, this is what you should do.
Day One
Start your morning by visiting the Royal Botanic Gardens. You will need to enter here from Bridge Street, but you will see amazing views along the way. Plan on spending the morning here as there is a lot of interesting foliage to check out. Afterwards, stop somewhere nearby for lunch. The Opera Bar is an excellent spot and they have quite a few dishes to choose from. Next up, hop on the ferry located in the Circular Quay. It will take you to the SEA LIFE Sydney Aquarium to see all of the aquatic life. There are a variety of animals to see here including sharks and sawfish. Try to get in a visit to the Taronga Zoo as well. Animals that can be found here include quokkas and koalas. If you are still in the mood to see Sydney in the evening, head over to the Barangaroo precinct. Here you can grab dinner, enjoy a couple of drinks and check out the nature reserve if time permits.
Day Two
Start off your day by heading to Bondi. There are plenty of places to grab lunch here as well as a beautiful coast to see. You can also go snorkeling right off of Gordonâ??s Bay. Afterwards head over to The Light Brigade to grab some lunch and to enjoy some wine. Once finished you can check out Paddington. This beautiful suburb features all sorts of neat boutiques and cozy cafes. Many tourists enjoy wandering around and exploring the area.
Day Three
To start your day, head over to the Museum of Contemporary Art. Here you can find a variety of artwork from both international and local artists. Once youâ??ve grabbed lunch form one of the areaâ??s many restaurants, go visit Sydney Harbour Bridge. If you are feeling brave, make sure you climb to the highest point so that you can see some amazing views of the city. To end your day, enjoy drinks at the Blu Bar on 36. This well known cocktail bar is a popular choice for both locals and tourists.