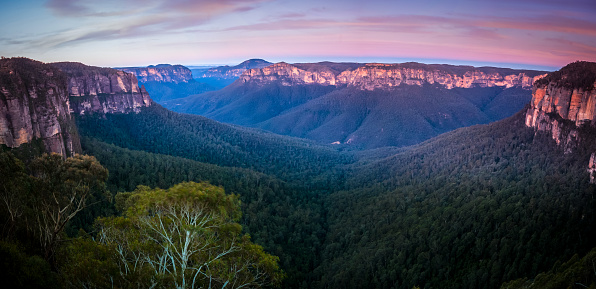 Adventurous Australia Tours
Those seeking a vacation with active adventures should consider Australia. Witness rugged outback scenery and stunning sunrises from a hot air balloon, dive or snorkel the worldâ??s most famous Reef, ride a camel along a pristine beaches. The range of activities available down under are as diverse as the continent itself.
Cable Beach: With seas of turquoise purity, a palm-fringed coast and sunset camel treks along a pure white sand beach, Cable Beach offers the air of an exotic tropical Eden.
The Great Barrier Reef: Hop between pristine, palm-fringed islands along the stunning Great Barrier Reef. Scuba or snorkel to witness the Technicolor and marine marvels or fly-over for a unique view of this natural wonder.
El Questro: A million acres in size, El Questro is located on the perimeter of the Kimberly Region, and is one of the last true frontiers. Go barramundi fishing, set out on a horse trek or explore remote areas by helicopter that only a lucky few have seen.
Bay of Fires in Tasmania: Explore the deserted beaches of the Bay of Fires in Mount William National Park, a haven for some of Australiaâ??s most unique flora and fauna, including grey kangaroos, echidnas, brush tail possums, wombats, wallabies and the famous Tasmanian devil.
Whitsundays Queensland: In the heart of the Great Barrier Reef, lie the Whitsundays; 74 islands floating like jewels in the Coral Sea. Explore the incredible diversity of the region from the bow of a sailboatâ?¦drop anchor for a quick snorkel and wake up to a sunrise over stunning beaches.
The Ghan: Travel from Australiaâ??s south to north on one of the worldâ??s greatest train journeys. Board in Adelaide and watch South Australiaâ??s rolling green hills make way to the rusty Red Centre, through the opal capital of Coober Pedy, and onwards to the tropical splendor of the Top End.

If the Australia Tours you find here are not adventurous enough for you - no problem. We can customize a trip for you.