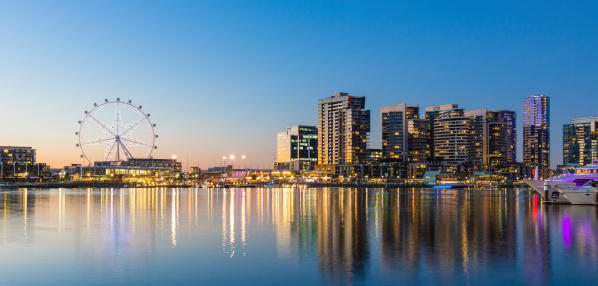 Australia Travel Specialist
Congratulations Cheryl Kennedy for completing the Aussie Specialist program through the Australia Tourist Board.
Cheryl has been a Travel Consultant for over 30 years, and is one of the top agents in the country with various travel companies.
Whether you are planning an escorted tour, cruise or perhaps a customized trip of Australia, Cheryl will be happy to assist you. You can reach her directly by calling toll free: 866-503-6423 or via email: kennedy@atlastravelweb.com
Here are some facts about Australia:
Australia is the number one desired vacation destination for Americans and Canadians, and has been for the last 10 years
Demand for Australian vacations is on the rise, increasing 5% out of the USA and 10% out of Canada in 2004
In 2004, Sydney was again named the World's Best City for the eighth year by Travel + Leisure readers.
The diversity of the country ensures that you are able to offer nearly every type of activity and landscape to suit any age group or budget.
Australia is an island continent - it has a wealth of flora and fauna that is totally unique. For example, the only place you will see a kangaroo in its natural habitat is Australia!
Australia is an all-year-round destination - you will always be able to find the sun!
By the time you enjoy your in-flight movies, your meals and a nap, you will be Down Under!
Australia is one of the safest holiday destinations in the world
Australia offers a wonderfully warm welcome to visitors - there is a great network of tourist facilities which really adds to the enjoyment of a holiday there and makes selling Australia an uncomplicated task.
No vaccinations are required for those travelling directly from North America.
Wine and dine â?? sample the exotic flavour of Australian cuisine from Barramundi to Balmain Bugs.
It is a common misconception that Australia is a young country, in reality Australia has 50,000 years of ancient culture.