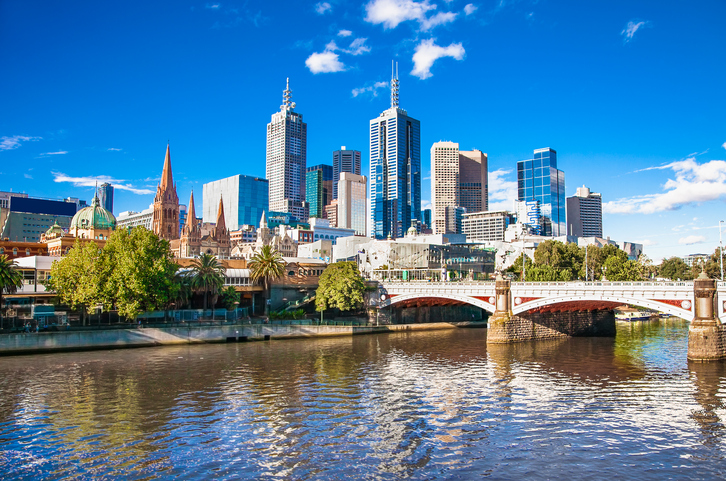 Australia Travel Tips
When you are planning a vacation to Australia and the South Pacific, please remember that Australia is an island the size of the U.S.A. It is wider across than the distance from New York to Los Angeles but has a population of only 20 million people.
A valid visa is required for all people wishing to travel to Australia. Visitors of all nationalities (except Australian and New Zealand passport holders) must obtain a visa prior to arrival.
Atlas will issue your Electronic Visas complimentary when you book a tour vacation with us.
Currency
The Australian unit of currency is the Australian dollar.
Credit Cards & Traveler's Checks
Exchange facilities can be found at all international airports and foreign currency or travelersâ?? checks can be exchanged at banks and large hotels. Normal bank opening hours are from 9:30am to 4:00pm, Monday to Thursday and 9:00am to 5:00pm on Friday. All major credit cards are widely accepted at hotels, banks and most stores.
All goods and services purchased in Australia are subject to a 10% Goods and Services Tax (GST), which is usually included in the displayed price. You may apply for a refund on the GST but only on goods costing A$300 (GST inclusive) or more, bought from the same store no more than 30 days before you leave Australia, which are to be taken with you as hand luggage or worn onto the aircraft upon your departure. Further information is available from Australian Customs upon arrival.
The electricity current in Australia is 220â??240 volts; AC 50Hz. The Australian 3-pin power outlet is different so you will need an adapter socket. Check your appliances to see if there is a 100â??240v switch. If not, you will need a voltage converter. Universal outlets for 240v or 110v shavers are usually found in leading stores.
Australia is largely a temperate island destination. The seasons are the opposite to the seasons in North America. Some areas of Northern Australia experience a tropical climate, so be prepared for pleasantly warmer weather.
Australia is a true shopping heaven. All major cities have extensive shopping facilities with malls, arcades and specialty shops selling a wide range of home-produce and international products. In the last few years Aboriginal art has increased in popularity. Duty-free shopping can be enjoyed in every capital city and international airports.
If youâ??re passionate about fine food and wine, youâ??ll fall in love with Australia. Fresh seafood is widely available. For something unique, try â??fusionâ?? food, combining the best flavors from Asian, European and Australian cuisine. Australian wines are renowned throughout the world.