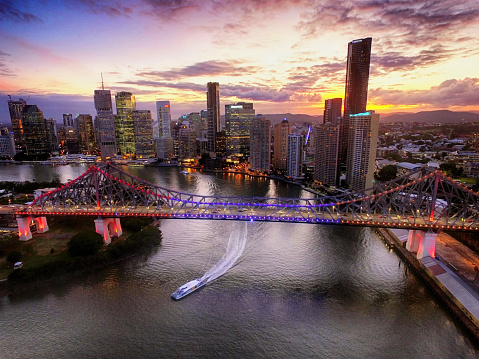 Things to Do in Brisbane Australia
Brisbane, the capital city of Queensland, is midway up the east coast of Australia. Brisbane operates on Eastern Standard Time which is 10 hours ahead of GMT. Residents and visitors to Brisbane enjoy a wide range of landscapes and lifestyles.
Popular things to do while in Brisbane include a cruise to Newstead House, a visit to Lone Pine Koala Sanctuary and enjying the view rom Mt. Coottha Lookout all of which can be done in about 5 hours. Also popular is a visit to Fraser Island. Journey along the 100 mile surf on the world's largeest sand island. This World Heritage region has freshwater lakes perched high in the sand dunes, along with ancient rainforests growing in the sand. Scuba diving, fishing and whale watching are all available in the area as well.