Expert Planning. Award Winning Service. Unbeatable Value
Start Planning your Journey
Take a Look at Our
MOST POPULAR TOURS
2018 Escorted Australia Tours
This website gives you a taste of what you can experience on a 2018 trip to Australia. Choose from Australia family vacations, Australia budget vacations, escorted Australia travel or independent Australia vacations, but if you don't find exactly what you are looking for, We can also customize a 2018 Australia vacation just for you.

Unlike other countries and continents, Australia is both its own country and continent comprised of some of the most visited areas in the world such as Sydney, Melbourne, Brisbane, Cairns, and Alice Springs.
Some of the most popular activities in Australia consist of:
Things To Do In Sydney 2018
Things To Do In Melbourne 2018
Things To Do In Brisbane 2018
Things To Do In Cairns 2018
Things To Do In Alice Springs 2018
There are three ways to visit Australia:
Independent or Hosted Travel
Fully Escorted Tours of Australia
Cruises To Australia
What can you expect on a 2017 escorted Australia tour?
Beyond the "must see" cities you'll find extraordinary nature and adventure, unique Australian culture and customs, and some of the finest culinary experiences. Imagine mingling with the kangaroos and koalas on a wildlife farm, touring the famous Sydney Opera House, or watching the changing colors at mysterious Ayers Rock. Friendly smiles and wide-open spaces await you in Australia. In the land down under, breathtaking landscapes deliver the perfect backdrop for once-in-a-lifetime adventures, while bustling, cosmopolitan cities provide unforgettable, culture-rich experiences.
2017 Escorted Australia Tours are filled with opportunities to take in friendly cosmopolitan cities one moment and in another be exploring the outback! Australia and New Zealand offer a journey of sights, sounds, and taste beginning with the capital of Australia, followed by Ayres Rock, Cairns, Great Barrier Reef, Rotorua, The Franz Josef Glacier Region, and Tranz Alpine Train... Here's what you can expect to see and do on a 2017 Escorted Australia Tour:
Sydney
The capital and most populous city in Australia is home to beautiful beaches, gardens, and the most famous harbour in the world... Welcome to Sydney!
Sydney Tourist Attractions:
Walk the 3.5 mile Bondi to Coogi Coastal Trail


Visit the Taronga Zoo to see over 4,000 exotic & native animals


Take a day to experience the Sydney Opera House


Climb to the top of the Sydney Harbour Bridge aka The Coathanger
Ayres Rock
Uluru Ayers Rock is a UNESCO World Heritage Site and home to many springs, waterholes, caves, and ancient paintings. It is also a monolith that not only stands over 1,100 feet, but has a total mass of over 2,800 feet. This means over 1,600 feet of Ayers Rock is underground. Ayers Rock is located in northern Australia near Alice Springs.
Cairns Australia

Known as the gateway to the Great Barrier Reef, Cairns is one of Australia's largest cities and the gateway to one of the seven wonders of the world.

Things To Do In Cairns:
Great Barrier Reef: Swim, dive, snorkel and sail the largest natural reef in the world... The Great Barrier Reef is so big it can be seen from outer space!


The Whitsunday Islands: The Whitsundays are an archepelago of 74 islands near The Great Barrier Reef... The white sands of Whitehaven Beach are legendary!


The Daintree Rainforest is the oldest rainforest in the world, so old it has been through 135 million Springs (as in the season).
Great Barrier Reef
The Great Barrier Reef , which stretches over 1,200 miles along the Queensland coastline, is one of the Seven Wonders of the World and it is at the epicenter of two other marvelous sites: The Whitesundays and ancient Daintree Rainforest.
Visiting The Great Barrier Reef:
Cruise Michaelmas Cay in style aboard the 105 foot Ocean Spirit catamaran from Cairns... You can dive & snorkel with sea turtles.


Fly over one of the most natural wonders known as Heart Reef... It's also a great opportunity to see the Great Barrier Reeffrom above!


If you're traveling between November & March, you can witness sea turtles hatch at Heron Island Resort.


If flying over the Great Barrier Reef isn't enough, skydiving into the most beautiful drop zone in the world!
Rotorua
Known for its bubbling mud pools, geysers, and hot springs, not to mention Maori Culture, Rotorua is an absolutely fascinating phenomena!
What To Do & See In Rotorua:
Whakarewarewa is not only home to the largest guyser in New Zealand, but is also home of The Living Village, the most visited visited area in Rotorua.


Tikiterre aka Hell's Gate is just that in Rotorua! It is home to the largest Hot Waterfall in the southern hemisphere and boiling whirlpools!


Waimangu is a short but worthwhile trip to what is to be the result of a devastating eruption that occurred over one hundred years ago.


Orakei Korako is dubbed by Lonely Planet as being one of the finest and best thermal areas in New Zealand. Scenes from BBC's Walking With Dinosaurs were filmed here.
Auckland
Known as the only place on Earth where you can literally kayak to a volcano during the day and enjoy some of the best five star nightlife, cuisine, and accommodations in the evening!

What To Do & See In Auckland:
Rangitoto Island


Matakana


Great Barrier Island


Hauraki Gulf
The Tranz Alpine Train
Operating daily from the east coast and south coast of New Zealand's south island, the Tranz Island Train travels through Waimakariri's spectacular gorges and river valleys and back from the glaciers of Franz Josef.
The Franz Josef Glacier Region
Located only three miles from the town bearing the same name, the Franz Josef Glacier moves down into a rainforest. There is an assortment of activities available year round:
KAYAKING


QUAD-BIKING


OFF-ROAD BUGGYING


WHITE-WATER RAFTING


HORSE TREKKING
Save Save Save Save Save Save Save Save Save Save Save Save Save Save Save Save
Reviews
Lee B.
Alex is very responsive and professional. The level of service exceeded my expectations. I will use you again and refer your company to others.
Stephen T.
Very satisfied. Very professional agent. We have booked this tour and are excited to go. We dealt with an excellent travel agent, and I will not hesitate to use you again.
Maida M.
Brenda was on the ball because she realized I had booked my departure incorrectly and was flying into the wrong airport for the tour. She called me at home and I was able to correct it with the airline at no additional cost to me. I was very thankful !
Joanna G.
Richmond, CA
Atlas Cruises & Tours Rock! The quality of customer service provided by the staff is commendable. I vacation at least 2 to 3 times throughout the year and Atlas Cruises & Tours have made planning my upcoming group cruise a wonderful, stress free process.
Ron H.
Gabriella has helped me with reservations for 2 different trips. For both trips, she answered all my questions and concerns in a timely manner. She is always professional in her customer service, and her pricing of my trips were excellent. Because of this, I will continue to use Atlas for all my future trips.
Shikh S.
Good service and Sandi was very helpful. Clients need all details as normally they are far away from your office and with the time difference of 10-12 hours it is the prompt reply with all details makes the difference between good and bad service.
Judith K.
Excellent and almost immediate service. Plus saved me more money than I anticipated.
Marlene L.
Alex ,did a very fine job. He was on the ball and always available to talk and give us good advice. We enjoyed working with him. Thank you. Alex
Emily C.
This is the second trip I have booked with Brenda. She is so helpful and a sweet voice on the phone. I look forward to booking with her more often!
Lim Y
Gabriela has been helpful & very prompt in providing information about Antarctica trip. We are definitely joining the trip, pending the timing.
Latest From Our Blog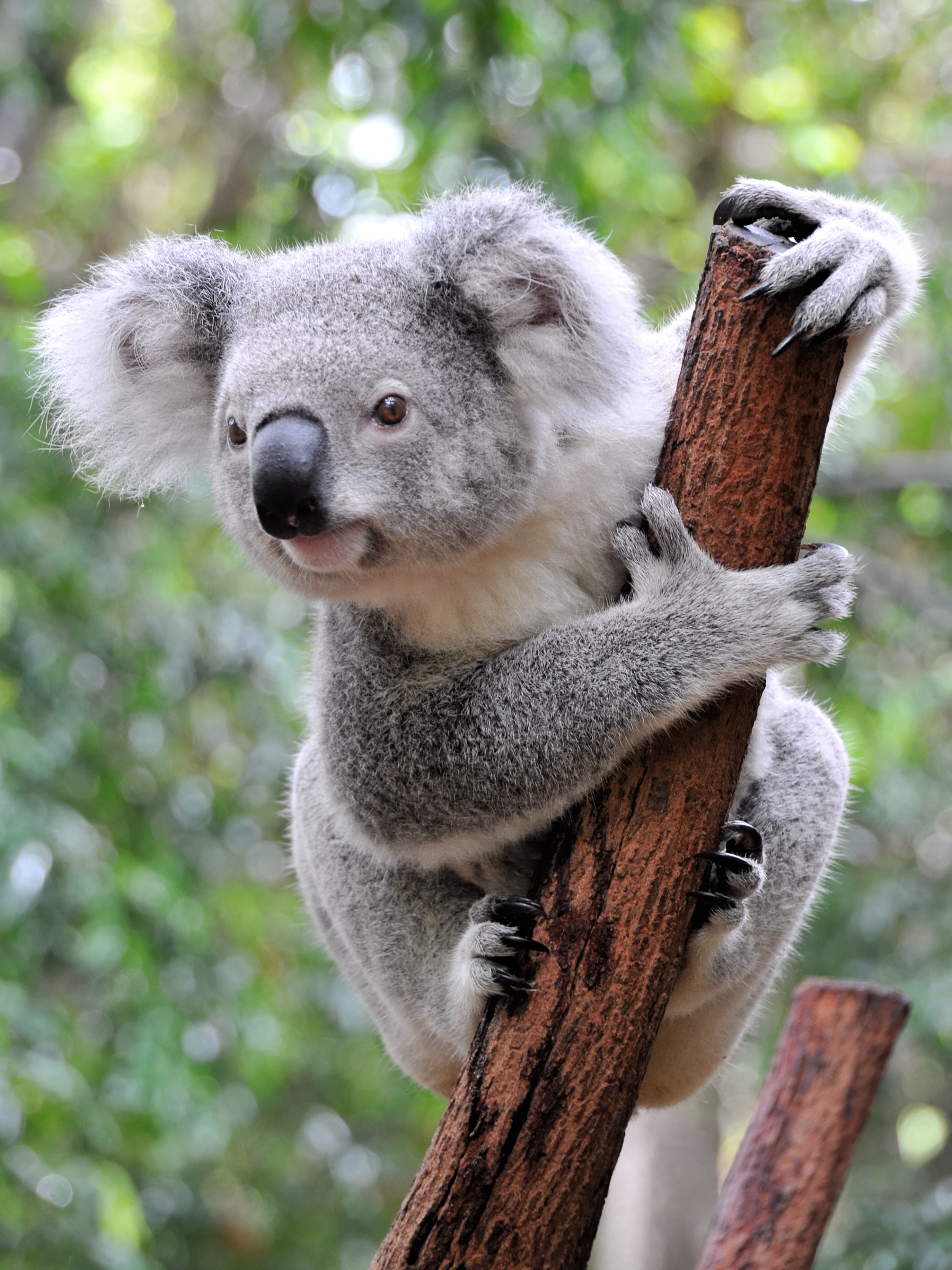 Australia is filled with a lot of amazing animals. There are quite a few sanctuaries available for tourists to visit.