Expert Planning. Award Winning Service. Unbeatable Value
Start Planning your Journey
Take a Look at Our
MOST POPULAR TOURS
Escorted Australia Tours
Escorted Australia tours include trips into the outback to stand in awe at the striking color changes of Ayers Rock at twilight, or admire the mystical domes of the Olgas. Discover an underwater world teeming with colorful wildlife on the Great Barrier Reef and be amazed by this unique natural wonder. Venture south to the Great Ocean Road to see the majestic limestone pillars of the Twelve Apostles jutting out of the sea. Or take an excursion to witness the famous mighty parade of Little Penguins on Phillip Island.

While on any of the Australia travel packages below, you'll find that Australia's cities are just as captivating. Sydney beckons with world-famous landmarks like the Opera House and Harbor Bridge as well as natural treasures like the beautiful harbor itself and magnificent surf beaches. Cuddle a koala, shop till you drop, dine in style or lose yourself in the city's art galleries, museums and theaters. Cosmopolitan Melbourne has a distinctive charm all of its own, with it multicultural cuisines, designer fashions, thriving arts community and rich colonial history.
What is the best time to take an escorted Australia tour?
When researching Australia tour packages, it's important to know that the seasons are opposite to ours, so for example, between December and February is summer in Australia. The winter there is from June through August but is usually mild. Lots of people like to avoid the heat and go in the Aussie winter. We like September, Octobe and March for milder temperatures.

Reviews
Marc R
We are happy with our agent, we booked a few trips with her and hopefully more in the future.
Sherry D.
I give our travel consultant, Brenda, my highest praise. She was EXTREMELY HELPFUL, KNOWLEDGEABLE, PROFESSIONAL and FRIENDLY. I consider her our personal travel agent and will recommend her to our family and friends.
Lim Y
Gabriela has been helpful & very prompt in providing information about Antarctica trip. We are definitely joining the trip, pending the timing.
Alice M.
Gail is excellent! She knows her business, and is great about explaining the trip. I give her high marks!
Helen R.
Texas
Carol is very professional , pleasant and easy to interact with. She resolved any questions or issues I needed to address. I plan on working with Carol to arrange future trips.
Joanna G.
Richmond, CA
Atlas Cruises & Tours Rock! The quality of customer service provided by the staff is commendable. I vacation at least 2 to 3 times throughout the year and Atlas Cruises & Tours have made planning my upcoming group cruise a wonderful, stress free process.
Ron H.
Gabriella has helped me with reservations for 2 different trips. For both trips, she answered all my questions and concerns in a timely manner. She is always professional in her customer service, and her pricing of my trips were excellent. Because of this, I will continue to use Atlas for all my future trips.
Judith K.
Excellent and almost immediate service. Plus saved me more money than I anticipated.
Shikh S.
Good service and Sandi was very helpful. Clients need all details as normally they are far away from your office and with the time difference of 10-12 hours it is the prompt reply with all details makes the difference between good and bad service.
Elena A.
Customer service was quick, pleasant , very helpful, patient and able to provide all answers to questions and requests asked. I had a very easy time dealing with and i would use the same in the future . Great price and very clear explanations re additional concerns. will recommend to friends and relatives.
Latest From Our Blog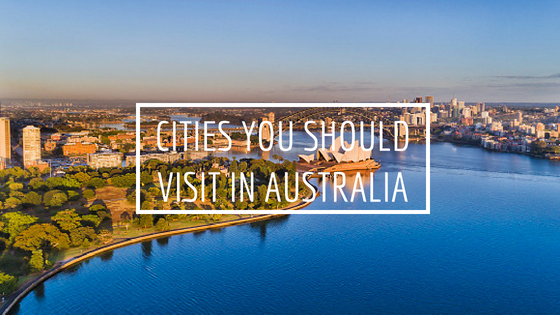 Some of the cities in Australia you should visit are some of the greatest cities in the world for obvious reasons... If you're planning a trip