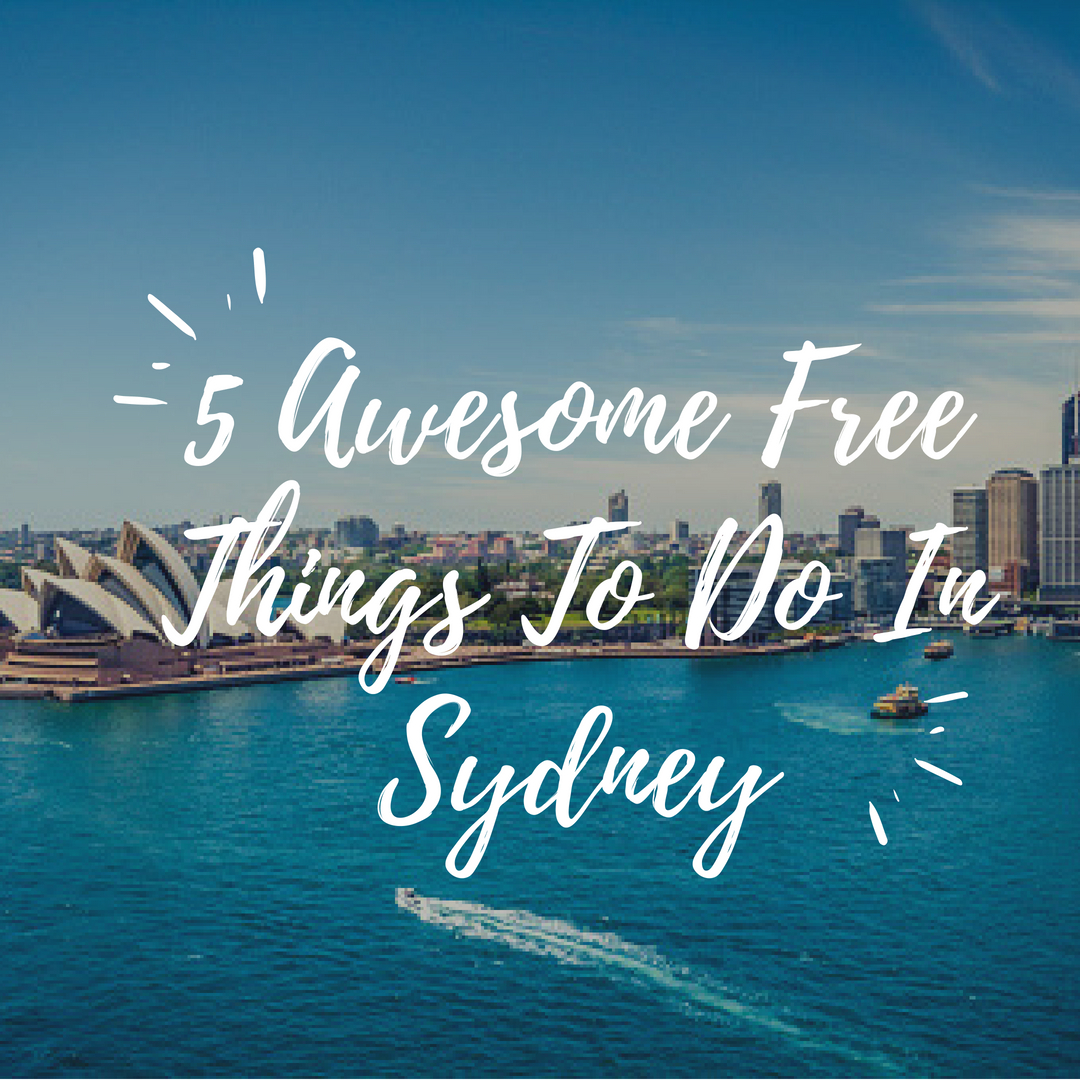 5 Awesome Free Things To Do In Sydney
It's no secret that Sydney is one of the world's most expensive places. Many travelers do have dreams of going to this city, but just don't think they can afford it. Fortunately there are some awesome free things to do in Sydney that will allow you to have some experiences.
Free Guided Tour Courtesy Of I'm Free Sydney
Those who don't mind walking a bit can go on a free walking tour of Sydney. These tours are available each day at 10:30 a.m. and 2:30 p.m. On each 3 hour tour you can see some of the sights of Sydney and get to know this city more intimately. These tours are easily walkable so you don't have to be of high physical fitness to complete the tour. Tours do take places rain or shine and are guided.
Stroll The Royal Botanical Gardens
This city has a lot to see, including beautiful flowers. You can see some of them for free at the Royal Botanical Gardens. You can stroll through this area and enjoy great views of Sydney Harbour and the Opera House. Make sure you pack a blanket and a picnic lunch as it's a great place to enjoy some downtime.
Do The Coogee To Bondi Walking Trail
This is one of the most popular free things to do in Sydney. The walk is less than 4 miles long and takes you through a variety of different scenery. This includes rock pools, beaches, cliffs and bays. There are plenty of places to stop and swim along the way so make sure you bring your swimsuit.
Visit Hyde Park
Australia's oldest park, Hyde Park, is filled with a lot of green space. This allows you to enjoy the sunshine and fresh air and even lay out a blanket and take a nap. Throughout the park there are a variety of different statues and monuments to enjoy. A favorite among visitors is the main pathway that is lined with figs.

Walk Over The Sydney Harbour Bridge
You can climb up the Sydney Harbour Bridge, but it will cost you over $200 to do so. If you want a much cheaper alternative you can simply walk across it's for free. You will get to see the same things, just not from as high up. Your best bet is to start at the southern end at The Rocks and walk less than a mile across the Sydney Harbour Bridge to Milsons Point. If you don't want to walk back you do have the option of catching a train to take you to where you want to go.