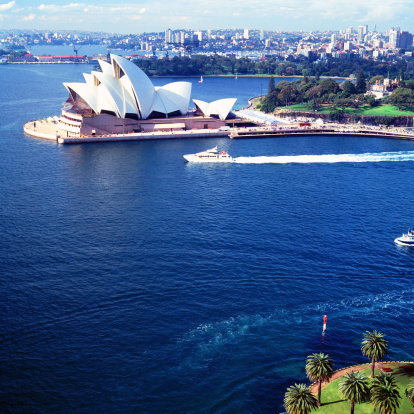 List of Regions in Australia
There's an entire list of regions in Australia that's discussed in Wikipedia, tour books, and other resources... However, here we're going to discuss them without the bullet points.
Tours of Australia offer one of the most diverse travel experiences around. Australia may be the world's smallest continent but, it features many of Mother Nature's biggest feats. From the world's largest coral reef, the Great Barrier Reef, to the world's largest monolith, Mount Augustus, as well as mammoth stretches of outback, Australia is one colossal adventure.

Since Australia is quite a long flight from the U.S., particularly from the East Coast, we recommend when taking an Australia tour that you allow a minimum of 14 days, ideally around 21 to get a taste of various regions in Australia.
40,000 years before Europeans settled in the 18th century, Australia was inhabited by indigenous people, and thankfully these Aboriginal cultures can still be experienced across the country. In Cairns, you can visit the award-winning Tjapukai Aboriginal Cultural Park to learn of Aboriginal history and dance theatres, or you can follow the meandering Adelaide River deep into Kakadu National Park to find Aboriginal art at Nourlangie Rock. Also visit the unique outback town of Alice Springs where you could be greeted by a local Aboriginal Guide who'll show you the park from the traditional perspective of the Arrente people.
Canberra may be the capital, but most visit Sydney first, to stroll through the Royal Botanic Gardens, Bondi Beach and iconic Opera House. For unbeatable views of the Sydney skyline including Sydney Harbor Bridge, head to Mrs. Macquarie's Chair or Milsons Point come dusk. Sydney also has ample culture to spoil yourself with, such as the Art Gallery of New South Wales which houses both global and Australian collections.
You won't have to go far to escape urban Sydney. Beyond Bondi, beach lovers should head north of Sydney to the popular Manly Beach. Families will be amused by Sydney Aquarium and Sydney Wildlife World; here you'll meet one of Australia's national icons, the very cute koala bear! The towering Blue Mountains are also close by and even more of Australia's native wildlife can be spotted at Featherdale Wildlife Park.
Head into the outback to Alice Springs, to stand in awe at the striking color changes of Ayers Rock at twilight, and admire the mystical 36 domes of the Olgas. Stop at Simpsons Gap with its lovely red river gum scenery and take a walking tour down the stony watercourse of Standley Chasm to really experience Australia's natural landscape.
For more city sightseeing try Melbourne where St. Paul's Cathedral, the Shrine of Remembrance and much more can be seen. The Twelve Apostles along the Great Ocean Road are also a spectacular sight. If you take an excursion to Phillip Island in the evening you might witness the nightly ritual of the little penguins returning from a day of fishing! Animal fans should also hop to Seal Bay Conservation Park on Kangaroo Island, where you can walk amongst Australia's most accessible colony of Sea Lions as they doze in the celebrated Australian sunshine.