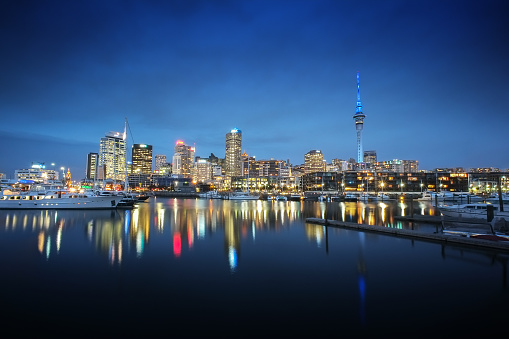 Things to Do in Auckland New Zealand
New Zealandâ??s largest city is sometimes referred to as the â??City of Sailsâ??, as it reportedly has the most boats per capita in the world. It also has the worldâ??s highest concentration of Polynesians and is situated on a narrow peninsula between two harbours, providing some lovely harbour views.

Things to Do & Places to see in Auckland:

Auckland Museum: Situated in the Auckland Domain, this museum has the largest display of Maori and Pacific Island artifacts in the world. Open 7 days a week, 10A to 5P. Entry is a NZD$5 donation.

Beaches: Auckland boasts some find and protected harbor beaches. Some of the most popular include Mission Bay and St. Helliers on the east cost, and Takapuna and Milford on the North Shore.

Coast to Coast Walkway: If you feel energetic, try the 13km walk from downtown Auckland linking Albert Park, Domain, Mt. Eden, Cornwell Park, One Tree Hill, Jellicoe Park and Onehunga. It takes about 4 hours. Maps can be obtained from the Visitors Information Centre, Sky City Hotel.

Kelly Tarlton's Underwater World: A world first, travel through an acrylic tunnel on a moving conveyor to view this amazing aquarium. Recently added Kelly Tarlton's Antarctic Encounter. Located on the water front at Tamaki Drive, 6 KM east of town, this unusual venue provides fascinating entertainment 7 days a week, 9A to 6P

One Tree Hill: A short bus ride will take you to one of the highest points in Auckland, an extinct volcano cone 183M high. The hill is largely bare except for an obelisk to Sit John Logan Campbell. One Tree Hill is worth a visit to take in the magnificent views of the city and harbour.

Parnell Village: An old established part of Auckland only 2 KM from the city center. The shops and homes in the village have been refurbished to recapture the turn of the century charm. Parnell Road contains an interesting array of arts and crafts shops, restaurants and galleries.

Sky Tower: Rising above the Sky City Casino at 328M, the tallest building in the southern hemisphere provides wonderful views of Auckland city and the surrounding area.

Victoria Park Market: A 15 minutes walk from downtown Auckland, the market offers unusual arts and crafts, as well as souvenirs, clothing, a wide variety of foods and entertainment. Open 7 days per week 9A to 6P.